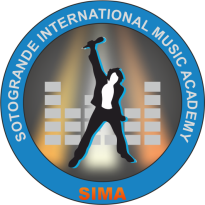 Studio Recording Workshops
Studio Recording Workshops
Location: SRC Campus
Availability: 16:00 to 19:00, weekdays
Session/Class duration: 30 minutes (but double sessions are strongly recommended)
Group/Individual: Group and individual courses available
Cost: €25/hr per person in a group, €40/hr per individual
Minimum course duration: 1 trimester
Minimum weekly booking: One 30-minute session (but 2 back to back sessions are recommended)
Maximum weekly booking: Eight 30-minute sessions (4 hours)
Optional certification programs: Available on 3 levels, After 1 year (3 trimesters) "Adept Sound Mixer", after 2 years "Music Mix Specialist" and after 3 years "Versatile Music Mix Engineer".
COURSE DESCRIPTION:
Understanding how to mix music is a very broad topic. Music universities devote up to 4 years of fully comprehensive courses to this issue. In our program we will not cover "all" the aspects of sound engineering, but rather we aim to give our students a very good hands-on experience in mixing "live" as well as mixing in studio.
We will keep technical and specialist terminologies to a minimum, instead focusing on a broader understanding of how to make a music mix WORK. The course covers such widely different topics as studio session mixing, live solo or live band mixing, music mastering and post production, individual instrument and voice mixing, radio mixing, and more.
IN BRIEF:
In this service we can also record songs, but here the idea is to teach the students how everything is done, how the instruments are played and recorded, how the song is arranged and mixed; afterwards how the voice is recorded and edited, etc. In this course you can't record a demo within 3 or 4 sessions (as in our "demo" service), – it can take a lot longer than that. But afterwards the student will know exactly how the whole process works.
En este servicio podemos tambien grabar canciones, pero aqui la idea es enseñar como se hace todo, como se toca los instrumentos y como se los graba, como se arregla las canciones y como se los mezcla, despues como se graba y edita la voz, etc, etc. En este curso no se puede grabar una cancion por 3 o 4 sesiones (como en el servicio de "demo") – puede tardar mucho mas. Pero – despues el estudiante sabe exactamente como funcciona todo el proceso!