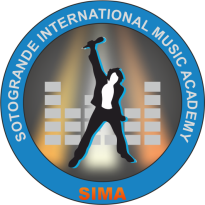 Songwriting Workshops
Songwriting Workshops
Location: SIS Campus
Availability: 10:00 to 15:00, weekdays
Session/Class duration: 30 minutes
Group/Individual: Both individual and group courses are available
Cost: €40/hr for individual courses or €25/hr per person in a group
Minimum course duration: 1 trimester
Minimum weekly booking: One 30-minute session
Maximum weekly booking: Eight 30-minute sessions
Optional certification programs: Available on 3 levels, After 1 year (3 trimesters) "Adept Songwriter", after 2 years "Songwriting Specialist" and after 3 years "Versatile Songwriter".
COURSE DESCRIPTION:
Most people believe they can write a song. Without defining what "a song" is – this might indeed be true. However, we along with the rest of the music industry, define a song as a "commercial product" or a "commercial work of art". This means that most people (and this includes sometimes very talented musicians or singers) really don't have a clue how to write an original song which is also commercially viable. The kind of song that a record company or a music publisher would pick up. And even pay money for! Or the kind of song your favorite world-famous singer would love to acquire from YOU.
Our songwriting course is not about teaching students songwriting "formulas". Songwriting is not just craft – it's an art-form. Rather, we go through a dozen or more tried-and-tested songwriting techniques used by virtually all of the most successful songwriters in the world and then we teach them how to "go deep" to create something which is powerful and meaningful – and also really well crafted.
We teach our students the difference between "a song" and "an arrangement" or "a production". And once they've created their original song, we show them how to fine-tune and polish it further and then how to take it to the next level: record it and pitch it to a publisher or a manager of an established artist.
Naturally, some students may not want to "sell" their song to anyone (even assuming that buyers would be found – and we will show them how to seek potential buyers out!), but rather would want to keep it for their own future use.
This means that they also need to learn how to build their own repertoire and how to present it to broader audiences. For this reason, we would strongly recommend that our students who take this course should ALSO sign up for our studio recording course or our production course.
IN BRIEF:
The student learns how to write "commercial" songs – what are the techniques and structuring methods, how to write for different market types, etc.
El estudiante se aprende como se escribe canciones "comerciales" – que son los tecnicas y maneras de estructurarlos, como se escribe para diferentes tipos de mercados musicales, etc.