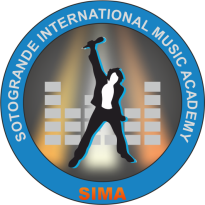 Rock Camp 2016!
ROCK CAMP Mk II / 2016
This year we're organizing two five-day camps, one in July, and one in August
Location: San Roque Campus (3 minutes drive from SIS)
Date 1: 18-22 July 2016
Date 2: 15-19 August 2016
Schedule: 12:00 to 16:00, daily (includes short break for lunch)

Note: On day-1 please show up at least 30 minutes earlier.
Note: Last day will include a wrap-up performance for the parents, by all participants

Age limits: from 8 to 18
Sign-up Limit: Maximum 15 persons, so book early to avoid disappointment
Cost: €350 per person (includes lunch on premises)
DESCRIPTION:
Following last year's resounding success (see here), SIMA brings you its second Rock Camp – even better, and every bit as much fun as last year. An action-packed schedule of professional musical activities ranging from vocal training to songwriting, professional studio recording to performance coaching and more. Here are some of the planned highlights:
COVER SONG RECORDINGS
Each participant will be able to record his or her own cover song.
Watch & learn how the singer is coached, how the vocal is recorded and then edited
Get a high quality, professionally produced MP3 demo of your cover song
GROUP SONG
Participants will be organized in groups
They will write their own original song under our professional guidance (We will play and arrange all the required instrumental parts, while they're watching – though the finer details of that work will be done on our own time)
We will then record each vocal part
And then we will produce the final mix
All this while the participants learn how (and why!) each step works
PERFORMANCE TRAINING
Learn how to perform your songs, complete with mic techniques, stage movements and basic choreography
Get vocal lessons to increase the power of your voice and technical singing ability
AND FINALLY…
Perform for your friends and family on the last day
Receive a record of all your activities – not just photos and fond memories, but also your cover and original MP3 mixes (with an audio CD) – and then share it online with everyone you like!
FOR MORE INFORMATION:
Call Paul (645-13-13-76) or Laura (605-02-77-50)
Or email us on SISMusic@sis.gl
TO BOOK EARLY AND AVOID DISAPPOINTMENT, you can prepay by card or PayPal here: