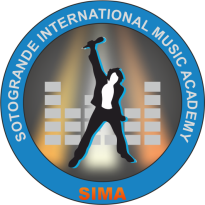 Rock Camp 2015!
ROCK CAMP 2015
Location: SRC Campus
Dates: August 17th – August 21st, 2015
Schedule: 12:00 to 16:00, daily
Cost: €330 per person
DESCRIPTION: SIS have teamed up with MMI Studios to bring you not only a whole new set of workshops, courses and recording services in the new school year, but we're also kicking off with a ROCK SUMMER CAMP in August! Guaranteed, not merely FUN and EXCITEMENT but also EDUCATION and SOMETHING TO SHOW FOR IT! Here are the activities we will introduce to all the participants:
COVER SONG RECORDINGS
Each participant will be able to record his or her own cover song.
Watch & learn how the singer is coached, how the vocal is recorded and then edited
Get a high quality, professionally produced MP3 demo of your cover song
GROUP SONG
Participants will be organized in groups
They will write their own original song under our professional guidance * We will play and arrange all the required instrumental parts, while you're watching
We will then record each vocal part
And then we will produce the final mix
All this while you learn how (and why!) each step works
PERFORMANCE TRAINING
Learn how to perform your song, complete with mic techniques, stage movements and basic choreography
Get vocal lessons to increase the power of your voice and technical singing ability
AND FINALLY…
Perform for your friends and family on the last day
Receive a record of all your activities – not just photos and fond memories, but also your cover and original MP3 mixes – and then share it online with everyone you like!
ACTIVITY DETAILS: Studio – You will be able to become familiar with a state-of-the-art digital multitrack recording studio, using the same tools that all the major artists use!
Pro Vocals – You will get the coaching, tips and techniques to get the most out of your vocal performances.
Songwriting – You will learn how pop songs are structured and written, and then you'll be able to write (or co-write) your own!
Recording – You will learn how a song is mixed and how instruments and vocals are recorded.