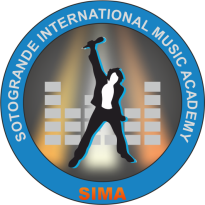 Professional Artist Development
Professional Artist Development
Location: SRC Campus
Availability: 16:00 to 19:00, weekdays
Session/Class duration: 30 minutes (but 2 sessions minimum is STRONGLY recommended)
Group/Individual: Group and individual sessions available (for singing groups)
Cost: €25/hr per person in a group, €40/hr per individual
Minimum course duration: 1 trimester
Minimum weekly booking: One 30-minute session (but 2 sessions – 1 hour – is recommended)
Maximum weekly booking: Eight 30-minute sessions (4 hours)
You receive: Properly edited and mixed master WAV, MP3 and/or CD of your song(s) and may be directly showcased to major music companies around the world.
SERVICE DESCRIPTION:
Please note that you can not simply "sign up" for this service – except in the rare instances where we already know you and agree that you should join the full artist development system with us. Instead, you need to sign up to the Cover Demo service first and if we feel you're ready, we'll extend our invitation to you to join our professional development program – IF we have room.
Our professional artist development program is second to none in terms the value of our inputs into virtually all the facets of the young artist's potential future music business career. In the course of their development with us, our artist will not only learn many of the things we teach in our other courses here at SIS, but they'll also develop a repertoire of high-class original songs – some written or co-written by them, and even some exclusively contributed by top international hit songwriters!
And this is just the beginning. Our best artists will be exposed to music industry insiders (top level industry contacts to kill for!) including household-name labels, producers, publishers, managers and artists. They will be developed not only on a musical level, but on all levels that are required to give them the best possible start in life, should they indeed decide to pursue a commercial music career. So, anything from psychological to educational support to image development, press contacts, industry contacts, industry showcases, high-level guest collaborations and much more is on the cards.
What we offer is as close to "classic" artist development as anyone we know today gets. Record labels who used to offer this type of service would recoup their artists for it to the tune of hundreds of thousands of dollars. Today's labels only "develop" their most promising artists, usually only the ones who already earn their keep. Our artist development service is in every way as potentially beneficial to the artist as anything you'll find in the professional world out there. The only significant difference is that we go slower and we proceed more cautiously, because our artists are young people who are still in school.
Depending on the student's age and level of accomplishment a "complete" development can take as little as a year to 18 months – or it can take longer for the younger ones.
Regardless of the final outcome, the student will emerge with a kick-butt portfolio of songs, "name-droppable" contacts, doors cracked open to many music companies – and an experience that's simply NOT available in ANY other school in the world. In some cases, our students may be offered recording contracts – be it for publishing, management or even releasing of their records.
We have limited spaces in this program so it CAN happen that even truly excellent potentials will have to wait their turn. In any case, if this is what you're aiming for, sign up for our demo service first.
IN BRIEF:
We only have a few places for the most advanced singers who wish to have a chance of launching a professional career (after some years of development). We are very well "connected" in the world of professional music in London, New York and Los Angeles. Each day we work closely with producers, managers, publishers, labels, writers and artists of international renown. The young artists whom we choose for "full development" will get access to all those connections – this can prove to be a real shortcut for them.
Tenemos solo pocos lugares para cantantes mas avanzadas que quieren una oportunidad de lanzear una carera profesional (despues unos años de desarollo). Estamos muy bien "conectados" en el mundo de musica profesional en Londres, Nueva York y Los Angeles. Cada dia estamos trabajando con productores, managers, editores, discograficas, escritores y artistas de renombre internacional. Los artistas jovenes quien elegimos para "desarollo total" obtendrán acceso al todos estos conecciones – esto puede ser en un atajo verdadero para ellos/ellas.