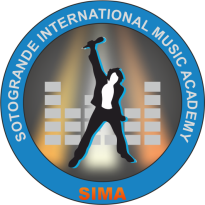 Music Business & Marketing
Music Business & Marketing Courses
Location: SIS Campus
Availability: 10:00 to 15:00, weekdays
Session/Class duration: 30 minutes
Group/Individual: Group and individual sessions available
Cost: €25/hr per person in a group, €40/hr for individuals
Minimum course duration: 1 trimester
Minimum weekly booking: One 30-minute session
Maximum weekly booking: Eight 30-minute sessions
Optional certification programs: Available on 3 levels, After 1 year (3 trimesters) "Adept Music Marketer", after 2 years "Music Marketing Specialist" and after 3 years "Versatile Music Promotion Specialist".
COURSE DESCRIPTION:
In this course we will cover much more than just music marketing. In fact, our objective is to give the students a thorough understanding of how the music industry as a whole works and what kinds of career paths are available in the music business. And there are MANY. We will also explain how major record companies launch, promote and support their artists, as well as how it is possible to achieve moderately comparable results using low-budget (in some cases even free) independent promotion techniques. Additionally, we will help the students understand what is needed to set up their own website and how to integrate it with all of their social media accounts.
This course is multi-faceted and covers enough material to make the student a bona fide expert in the field, including even real-world experience and live tests. Online music marketing is a skill few people possess and not many schools teach in a real hands-on way. In our course, we will share with the students all we've learned in this field and they will acquire an invaluable skill which they can apply not only to their own future music promotions but also to virtually any kind of an online business.
IN BRIEF:
This service is fabulous for older students, who will learn how the music business works and how to promote music in general. The promotional techniques which they will learn can be applied to any type of business.
Este servicio es fabuloso para estudiantes mayores, para aprender como funcciona el negocio de musica y como se promociona musica en general. Las tecnicas promocionales que estudiantes se aprenden aqui son aplicables a todos negocios.