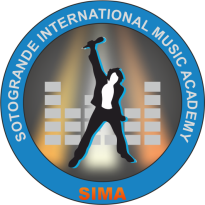 Cover Demo Recordings
Cover Demo Recordings
Location: SRC Campus
Availability: 16:00 to 19:00, weekdays
Session/Class duration: 30 minutes
Group/Individual: Group and individual sessions available
Cost: €25/hr per person in a group, €40/hr per individual
Minimum course duration: 1 trimester
Minimum weekly booking: One 30-minute session
Maximum weekly booking: Eight 30-minute sessions
One-off projects: 2 hours recording in studio, plus 2 hours editing and production (€160 per song)
You receive: Properly edited and mixed master WAV, MP3 and/or CD of their song(s)
SERVICE DESCRIPTION:
Many budding singers like to have a demo of their voices to show around. Perhaps they're looking to perform at some local gigs and they've been asked to show them what they can do, or perhaps they're hoping to arouse professional interest in their talents. Or, perhaps, they just want to share their demos online and see whose cover version gets the most views or likes on popular social media sites.
Our demo recording service is in very high demand due to our exacting recording and vocal production standards. When a young artist comes to us to record a cover demo, we make sure we find the best quality backing track for them (optionally, we can also make one for them), and then we proceed to coach them in an optimal way to sing the given song. Once we think we're on the same page, we proceed to record multiple "takes" – until each word and phrase sound as good as they can, at the singer's current level of development.
Once all the takes are completed, we proceed to "comp" (compile) the best takes (in the process teaching the student one of the most arcane techniques top music producers use all over the world), and eventually we're able to mix everything until it sounds as good as it can. Many of our students never get enough of this process, soon building up a repertoire of highest-quality covers for themselves. It typically takes just a few sessions to complete each demo – this can be as little as 2-3 sessions or as much as 5-6, all depending on the individual case.
Our demo recording service is also used as an AUDITION for students who would like to be "developed" as bona fide recording artists. This means that before we agree to take a student on for full development, he/she needs to record a cover with us, in effect to sign up for THIS service first. If we decide that we would indeed like to enroll him/her for the full course, we can then switch programs as soon as we're satisfied that "we've heard enough." In many cases, however, cover demo students will not be accepted to the full artist development program – notwithstanding the fact that we made them sound great on their demo! There may be many reasons for that, but most often, it comes down to us wishing that the artist/student gain more experience first – and he/she can try out for full development later on once again.
IN BRIEF:
Here we attempt to record songs as fast as possible (usually it can take 3-4 sessions to complete a high quality song), and afterwards we move on to the next one, etc.
Aqui intentamos grabar los canciones tan rapido que es posible (normalmente puede tardar 3-4 sesiones para completar una cancion de alta calidad), y seguimos a la proxima cancion, etc.