Dear Friends,
Our most sincere thanks go out to all of you who have heeded our call last month. Once we're out of this crisis, we'll have something rather special in store for you, you can bet on it!
In this issue of our Newsletter, we'll focus on areas of more general interest. Please read
We'll also continue recommending only the best products which, we believe, can benefit almost every one of you!
GIVE US YOUR NEWS!
Our Indie Music Planet blog is growing fast. We've decided to place YOUR news on it too. We've started with the latest from The Influence and Kelly Pettit, but let's not stop there!
SEND US YOUR NEWS RELEASES and we will help you promote them on our blog!
TOP RECOMMENDATIONS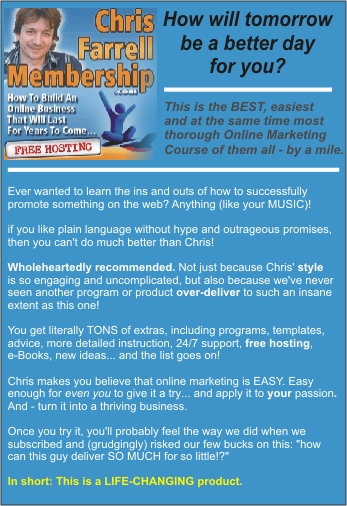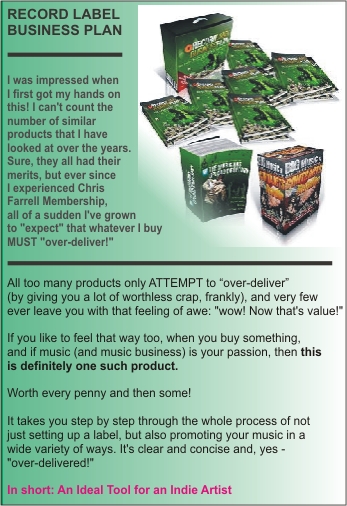 INDIE RESOURCES ON THE WEB
Another feature of our Indie Music Planet blog is our UNIQUE list of indie resources on the web. We're adding listings every day and so far we got to "sites starting with B"… Go there, sign up and get notified every time we update that list. We're hoping to finish it up in the course of August (we've got many hundreds of well-researched links!). This is a priceless resource for anyone wanting to get a good idea of what is out there on the World Wide Web! Go ahead and check it out!
WHERE ARE WE NOW?
We were primarily a production team, whose mission was to create a product – the radio show and all that went with it. We were not geared for your typical "administration", "profit centers" and all that. We had partners who took care of that end for us.
But, for a complex number of reasons, the next round of funding failed to materialize in time.
From that point on, we had to completely transform our entire operation. From the familiar old "daily production" to defcon-1, emergency mode: find income sources fast – or perish.
It's not all that hard for most of us here to find something else to do and get paid for it. But… the problem is that it would totally take us away from doing THIS thing.
So we asked ourselves: should we give this thing another shot… or give up? After lots of soul-searching and planning, we decided that we simply HAD TO give it another shot.
And it's a good thing we did.
Many of the opportunities we've been developing and working on prior to our "crash" continue being viable; and new ones continue to appear. Potential investors looking on, fans, artists – "everyone" – also begin to realize that this is no ordinary little "business."
This is a MISSION.
So, to answer the question in the title above, thanks in no small part to YOU, we're still here.
If our projections pan out, we'll be in this "limbo" for no less than a month longer, but more likely for another 2-3 months.
We're building a whole new business model for Fame Games and we know it will work – THIS TIME.
Meanwhile, we're hoping you'll get behind us and help us pull this beast! If we succeed, as we firmly believe we will, we'll wind up with a vehicle for independent artists like no other in the world. We've only got a little more "proving" left to do…!
KEEP YOUR SUPPORT COMING IF YOU WANT TO MAKE A DIFFERENCE!