Young Artist Development
Over the years we've written and produced original songs for a good couple of hundred children, alongside our other studio work with more mature artists. Our artist development program at the time included everything from music lessons to vocal and instrument coaching, songwriting, arrangement, production and video editing, to dance and choreography, live performances, music industry coaching, A&R exposure, radio and TV work, and more. Here are just a few samples of what some of that sounded like (see video on the right).
Samples included: M'Pressive (11-13) – "New Best Friend" (Power-Pop/Rock), Jake Waby (7) – "Superhero" (Rap/Rock/Pop), Georgia Napolitano (11) – "Take Me As I Am" (Pop),  Upstage (7-14) – "Uncool", Lexy Badger-Ward (13) – "Lies" (R&B), K-Sis (9-14) – "Copycat" (Pop), Voila! (9-14,+) – "Who Da Boss" (Pop); initial track at the beginning of the video: Laura Krier "What Took You So Long".
General Artist Development
Over the years, we've worked with hundreds of music artists, bands and projects. We've written over 4000 songs and produced more than 1000 of them. Through the link on the right, you can access a page with a tiny fragment of just some of our productions – just to give you a general idea of our production styles as well as some of the music genres we've worked with.
If you'd like to get in touch with us to do some work of your own, email us on wembaster@meermusic.com.
Repertoire Development
When working with new artists (especially children), we first need to discover what "their style" is. Might they be suited for rock more than pop? Hip-hop or jazz perhaps? In the process, we not only ask them to tell us, but we listen to them perform various songs and we form our opinion based on that. Once we have an idea of the direction we want to take, and the artist is happy with that, we proceed to make some A&R decisions – or more simply put: we decide on what songs we should record together. There are four basic options we consider, either picking just one of them, or trying each one as time passes.
Simple Cover
We agree which popular tune the artist wants to perform and then we proceed to find the best available backing track for it. In some instances we've also developed the backing track ourselves if we couldn't find an appropriate version. Once we have a track we like, we proceed to record the vocal, coaching the artist as we go. We typically record multiple takes and then compile all the best bits into one great performance. At the end of the process, we mix and re-EQ everything – and a demo is done. EXAMPLE: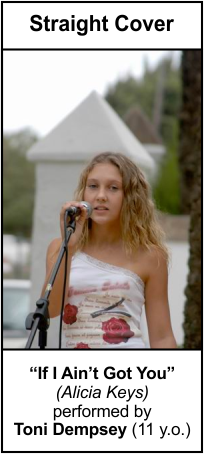 Audio clip: Adobe Flash Player (version 9 or above) is required to play this audio clip. Download the latest version here. You also need to have JavaScript enabled in your browser.
Advanced Cover
Occasionally the artist wants to entirely redo a popular song to better suit his or her personality. In those cases we approach the cover as if it was our original and build it from the ground up. Once we have a track that works, we proceed to record vocals much like what I described above. EXAMPLE: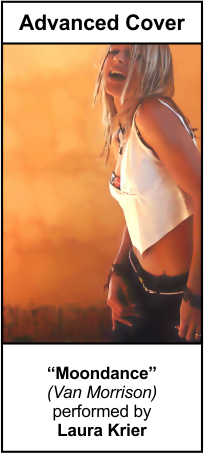 Audio clip: Adobe Flash Player (version 9 or above) is required to play this audio clip. Download the latest version here. You also need to have JavaScript enabled in your browser.
Our Original
Over the years, we've specialized in songwriting for artists so this is as natural as breathing for us. Typically, we talk to the artist first trying to discover the ideal topic and theme as well as the style and sound for the song we're about to create, and then we go on to write, play in all the parts, arrange and produce the piece. Once everyone is happy that the piece is "hot!" we proceed to record the vocals in the same manner as described above. In some cases the artist is also an instrumentalist, so naturally we also include his or her performances in the piece as well. EXAMPLE: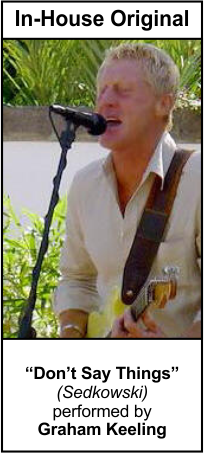 Audio clip: Adobe Flash Player (version 9 or above) is required to play this audio clip. Download the latest version here. You also need to have JavaScript enabled in your browser.
Artist's Original
In some cases the artist wants to record a song of his or her own, so we apply our experience to "flesh out" the song, even sometimes re-write and re-arrange it, as appropriate, until we arrive at something we know the artist can be proud of. And after that, once we have the track developed, we proceed as outlined above. EXAMPLE: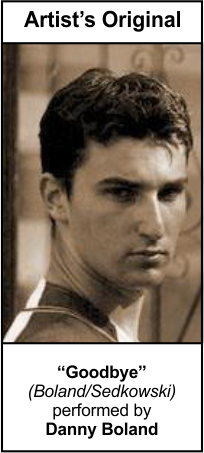 Audio clip: Adobe Flash Player (version 9 or above) is required to play this audio clip. Download the latest version here. You also need to have JavaScript enabled in your browser.
Development Options
Artist development is a multifaceted process which takes many months, sometimes years, to complete. In the old days record labels and artist managements did this for their artists to the tune of hundreds of thousands, even millions of dollars. Today, labels almost never "develop" their artists in this sense any more. They only sign acts who are already fully prepared to conquer their respective markets, thus putting the responsibility for professional development squarely on the artist's shoulders.
There are many things involved in developing an artist in preparation for a lasting music career:
Vocal development

This is an ongoing process. Even the world's best vocal artists continue employing vocal coaches. We've worked with a number of the most accomplished coaches in the course of our work, and we can't emphasize the need for this strongly enough. Vocal development involves not just work on the vocal cords, but also on musical styles, performance aspects, and more.
Instrumental & Musical development

Much the same as with vocals, a musician must practice a whole lot to become truly proficient with his or her instrument. In the past, we've employed piano, guitar, drum and other experts to help our artists get to the next level.
Repertoire development

This is perhaps the most important thing for an artist: having great songs, most appropriate for their market niche. It also happens to be one of our biggest specialties. Typically, when you're trying to launch an artist or at least expose him/her to labels and managements, you want to have at least a few songs fully developed, showcasing the artist to the best of your ability.
Physical development

While this may not be entirely relevant for artists in non-commercial musical styles, the pop artists cannot do without it. In the past we actually had a professional dance school full of trainers and choreographers, helping our pop artists with all aspects of their stage performance.
Style and image development

Even if you're not a "pop" artist, you still need to have a strong and unique image to highlight your entire artistic statement. Over the years we've worked with style consultants, photographers, makeup artists, etc, to help our artists put their best foot forward at all times.
Audio and video demos

Naturally, all of these things we're talking about here would be meaningless without recorded music. We make sure that the artist has the highest quality music stored in audio files, ready to be promoted through any publishing medium. We also help our artists develop music videos, whenever the need for that arises.
Session work

A well-rounded artist needs to understand and experience all aspects of the music business, and this includes occasional session work, where everything he/she has learned is suddenly put to a rigorous test. A session artist (be it a vocalist or an instrumentalist) is asked to perform on someone else's record. The time is limited, expectations are very high.
Live performance experience

Over the years we've also organized as well as taken part in numerous concerts and live showcases. Our artists are also encouraged to seek out any and all appropriate opportunities to showcase their chops.
Web showcase development
This is another specialty of ours which we've been offering for the last 4 or 5 years. Today it is virtually impossible to succeed in music without a strong web presence, own fan site, and the right kind of social networking.
Industry leads

Our best artists have been exposed to music industry contacts for consideration. Since we've been in this business for more than 30 years, our leads and "ins" are numerous. This is not to say that we can in any way guarantee a breakthrough – only that we help the artist get their foot in the door, should they ever need it.
Career development

Developing a lasting artistic career used to only be possible if you got a record deal. Not any more. It is entirely possible to make a job-replacing living online, doing what you love doing the best – music. We have experience and insights in this field which you'll find tough to match anywhere else.
What's On Offer Today
We are very happy to work with any serious artists, but we're not always able to do so if we happen to be fully booked. In the past, it has often happened that artists would have to wait for months to finally find a "window" in our schedules which were dominated not only by external record label assignments but also a thriving development artist roster of our own.
Today our schedules are no less full, but our ability to take on new artists has actually improved. We've been very focused on web development for the last few years and are only now beginning to get back into the other aspects of our work like, most importantly, songwriting and production and more traditional artist development.
We're kicking off 2014 with a new initiative for young artists (8 to 16), where we can offer a great range of expert artist development services either on a one-off or an on-going basis. Here are some typical options you may want to consider for yourself – or your child, if you wish to take advantage in our experience in that area:
One Standard Cover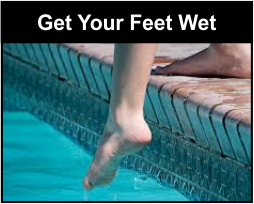 One Original Song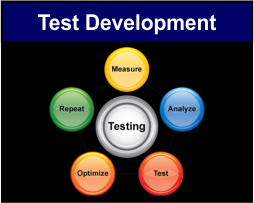 Three Originals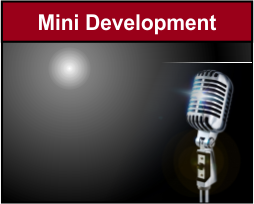 Six Originals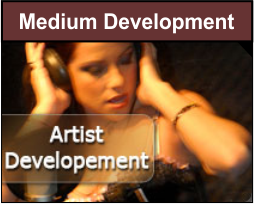 Album Development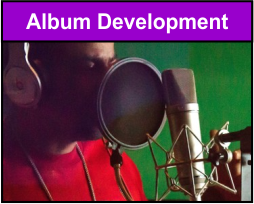 Full Development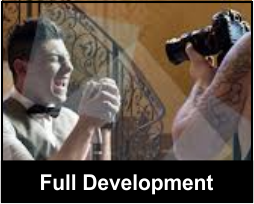 Please contact us on webmaster@meermusic.com for a quote on your production or artist development needs.
That's Us