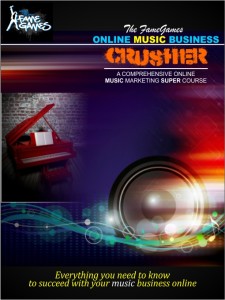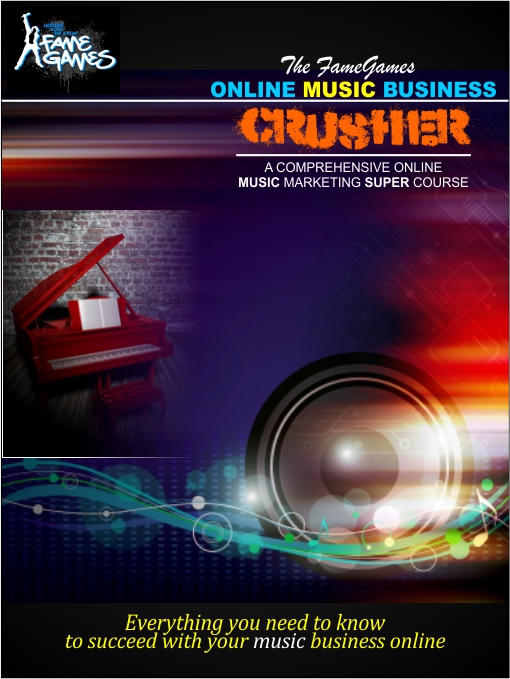 It's probably been long enough without Fame Games, hasn't it? I decided to finally take some steps towards a re-launch by creating a new kind of a music business course which I named "The Online Music Business Crusher". Yeah I know. The name sounds a bit hypey, but never mind. 🙂
The whole course is informed by my personal trials and tribulations throughout my years of work in the music business, but most especially by the last few years after Fame Games had to close.
Some of the things we went through are probably not unlike the problems many artists face every day – and it struck me that it would be a good idea not only to share those experiences but also – with full hindsight – tell you how to get over problems of that nature – or better yet, to avoid them entirely.
And then things went from there. Before I knew it the originally–planned "little guide" became a book, then a full-blown course and finally a massive "super-course". Why "super?" Well… it's kinda huge.
I've now finished the whole thing but I'll spend the next couple of weeks on revisions, improvements, corrections and so on. Am planning to officially launch it in March 2014 and you can think of it as a kind of a prelude to Fame Games 2.0. If we ever decide to give it another go, "The Crusher" will probably be the foundation on which we'll build it. You'll find out exactly why when it's unveiled. In the meantime – stay tuned!
Paul