What Was The Fame Games Mission?
To level the playing field for independent and unsigned artists. In a market which so decidedly favors corporate artists, regardless of whether they merit it or not, someone must stand up for the indie!
Reinvigorating radio. Soulless, mindless repeater radio and their unreasoning support for manufactured music to the exclusion of real, grass-roots music, has had its day. Time now to get mainstream radio to grant the indies airplay on merit.
Reinvigorating A&R. Labels, publishers, managements, licensing companies, agents – have all fallen into the trap of corportate control which continues to erode the power of the music business as a whole. Fame Games aims to help restore the balance.
Providing real choices combined with real entertainment to the listeners. Engaging you in genuine talent discovery and providing a unified platform where people just like you can bring a real change to the entertainment industry – while having a whale of a time doing it!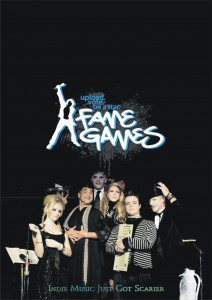 Who was on the Fame Games on-air crew? Three "pairs," each at odds with one another. Six people, six different backgrounds and opinions. Who's the boss? The seasoned producer or the fast talking blonde? Who's the coolest teenager? The shy girl or the boisterous boy? And who's the bigger clown? The DJ-playboy or the rock-god guitarist? Can they ever agree? What are their hit record criteria? The magic of opposites. Each member of the Judging Panel on Fame Games approaches music from a different perspective. Some like old-school, some like cheesy pop. Some know exactly what they like or not, others forever straddle the fence. But when all these different opinions converge, a new crossover hit song is discovered!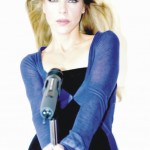 DJ Crier (aka Laura Krier) This fast-talking blonde is nothing but trouble. She grew up on a South Dakota farm and at 12-years-old you would find her milking cows, cleaning chickens and singing in a band on the weekends. Determined to see how the rest of the world lived, Laura's journey after college took her to Japan and then to Liverpool, England where she won a place at the Paul McCartney school of Music (LIPA). Here is where she learned that talent isn't enough these days, you "gotta get tough or get the hell out."  When Laura chose to get tough, "DJ Crier" was born: An Independent artist on a mission to save the world from bad music. She is known for intimidating some folks but what shines through is a bright, energetic, free-spirited and highly contagious personality that instantly captivates listeners.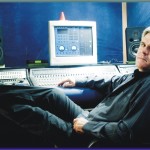 Paul Sedkowski If you're looking for Paul, just follow the smell of coffee and cigarettes and you'll be guided into the epicenter of what is the Fame Games "control room." MMI's resident songwriter, producer and know-it-all mystifies the Fame Games panel during each show with his experience and expertise of the music business. Always liking a bit of everything, Paul gives each song due attention. Among his many achievements, this "would-be Jeopardy champion" has produced over 4000 songs in every style conceivable, a #1 hit and co-wrote the promotional music for the Barcelona Olympics. Having worked with the best in the music industry he's the brains behind MMI and Fame Games on-line, and if you're an artist submitting music, Paul is the one whose comments resonate the most. Musicians everywhere want the Sedkowski-Seal-of-Approval.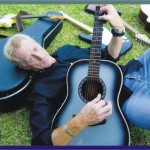 Graham Keeling A lover of "old school" rock 'n' roll, and loud guitars with great riffs, Graham Keeling is the "musician's musician" and frequently raises the eyebrows of the Fame Games crew with his "make no apologies" approach. Graham, who's played numerous sessions with bands like The Police and Wishbone Ash, is a guitar maestro who has toured all over the world. A traditionalist in musical values, he doesn't have the patience for wannabes and time-wasters.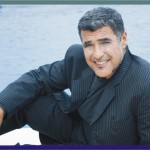 Sid Olivera Think Casey Kasem with a British accent and you have Sid Olivera! The newest addition to Fame Games, Sid is a radio professional with an impressive track record working for the BBC. With a booming voice and quick wit, Sid reminds everyone on the panel what radio is supposed to sound like. But he does have to pay his dues with this Indie-loving group. As the "newbie" he's learning what it takes to keep up with the ever changing world of Internet culture and the fast paced Indie music scene.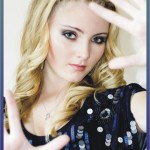 Lexy Badger Ward With a sweet R&B voice and the looks of a Hollywood starlet, this ex-Pampers baby model is "the shy one." Recording at the MMI studios and performing live since 2006, Lexy has a handful of original songs under her silver glittered belt. But don't fooled by this 17-year-old British posh princess; she may blush when you look at her, but this turtleneck-wearing trendsetter won't hesitate to dis a song that wouldn't fly with her crowd.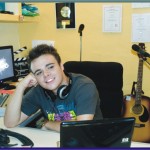 Jake Waby Spiky-haired teenage heartthrob-in-the-making, Jake offers insight into the complex, confused, and occasionally wacky teenage mind. He's not your average 16-year-old boy, however. Jake has been an artist in training with MMI and performing publicly since age 8. He has already mastered jumping while singing, dodging dancers and avoiding the occasional flying object, handy skills if you hope to make it in the music business. Underneath it all, Jake is a true fighter.  Born with hemiplaegia, a form of Cerebral Palsy, he overcomes his disability everyday and is the embodiment of inspiration, raising money for those organizations providing help to other children and teens with disabilities.
What Were The Rules of the Game…?
Fame Games artists received public A&R from diversified sources.  Their songs received a "unanimity rating," which factored in opinions from fans and reviewers, professional radio DJs and record label A&R men; experts and laymen. All these contributions, whether expressed as simple votes or detailed reviews, resulted in a song rating. Artists with multiple songs eventually received an "artist consistency rating."
As a result, the Fame Games A&R system was widely considered at the time as unequaled in the music industry. And all you had to do to prove it to yourself was simply listen to the top Fame Games artists and songs…!
The whole process and rules included:
No covers. If an artist insisted on submitting a cover, it had not only to be highly original but fully authorized by the original copyright holder(s).

All songs were presented on Fame Games as "promotional samples" and the artists allowed us to use these songs in any reasonable manner we chose, as long as it served the purpose of promoting the artists and advancing their careers.

Minimum production standard was required (essentially a "clean" recording). Additionally, submission MP3's had to be encoded at least at 128 kbps / 44.1 kHz.

Brand new songs entered the "Auditions Area", after which, if their unanimity rating was sufficiently high, they moved up to the "BackStage Area"; from there, with further score reinforcement, they moved up to the "Green Room Area."

Top Green Room songs moved up to the Quarterfinal Shows. From there the top songs advanced to the Semi-Final Shows, and from there again, the elite 5 songs advanced to the Final Shows where, typically, they battled against the reigning Track of the Week.

A song which won Track of the Week four times in a row, was declared Track of the Month and no longer competed.

All songs additionally got to compete in the Annual Effigy Awards, but with Finalists, Tracks of the Week and Track of the Month songs receiving preferential points.

All top-ranked songs continued receiving votes and reviews even after their "official" competition on Fame Games has ended. Numerous song charts allowed all songs to have  a "long life" with our listeners and fans.

The highest ranked songs received regular airplay on Fame Games as well as on any affiliate radio stations who elected to spin them.

Collaborating stations and music companies got access to the top artists, directly through Fame Games.

Artists used Fame Games as a networking platform which connected them with highly-targeted market niches as well as industry contacts. The same applied to music companies, stations – and fans – who got to interact within the Fame Games community.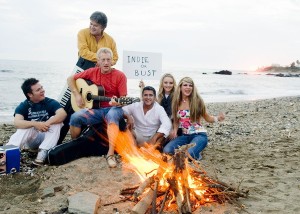 The Fame Games crew is no more. But the unique idea of an international music hub that was Fame Games Radio lives on.
While we're considering the re-launch of a "Fame Games 2.0", we first decided to release a very comprehensive online music business course which we, tongue in cheek, called "The Online Music Business Crusher".
Give us your feedback – do you want Fame Games Radio back in your lives? 🙂

Make sure to sign up to be informed when "The Crusher" is released! (very soon now!)

Laura + Paul
MMI / Fame Games
If you need to get in touch, write to us on paul@meermusic.com